----- a good game design
=)
i am mut, pronounced as moochi. (click to hear correct pronunciation)
thanks ailin for the in depth exploration of ways to say mut out loud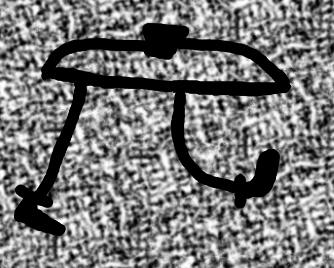 hello (possible) friend, this is my webpage
i am looking for freelance work,
contact me
asap, you don't wanna miss out
projects
2022
00 Posers Only!
01 mspaint
02 real colors
03 i'm hungry
04 Magical Paradise Train
05 Paradise Zine Issue 1
06 pondlife: discone (a videogame)
07 dadada
08 oooh banana (for bananajam 2022)
09 ram rush
10 tododia
11 LOVE ME, PLAY ME
12 games in the grass
2021
00 dumpling.love
01 Bruxa
02 vertex paintings
03 a game every week
04 hugkin
05 cacadores de jam season 2
2020
00 Vela
01 cacadores de jam season 1
02 pesujo TV
03 New Froggington On-Leash Recreation Area
04 I made this game 20 minutes before LD jam submission time because for some reason I felt like I should
05 Summer All the Year Round
06 visual novelties
07 Out of Ctrl
08 Re: Imagine the Character
2019
00 Stumbling Upon Meaning in an Old Town Abandoned to its Fate
01 Alien
02 Bolcano
03 Cowboy
04 Avida
05 HOME
2018
00 natureza morta
01 My game's title here
02 vinheta 7 curta brasilia
03 Sabado Prime
04 Jogo De Luta Ultra Realista Para Fliperamas
05 Jogo De Fazer Highscore Altamente Competitivo
06 Brincadeira
07 Terra Nova
08 Samsara
09 atelie xinela
10 FOFA 2018
11 Player Alone Battlegrounds
12 Ampulheta
13 Infinite Panel
14 Good Vibes
2017
00 balltris
01 Poke Mongo
02 Balltris
03 Crescimento
04 Arvores
05 SubWars
2016
00 Revolution 10
01 Monocular Rift
02 DDD1440
2015
2014
2004
00 powerpoints animations
1995
event at local new york city bar displaying multiple games related to skateboarding culture
collecting all mspaint drawings i ever do and remember to save, a lot of math sketches, a bunch of drawings, some clipboard pictures, memes, and stuff im not even sure about
inspired by bereal, a discord channel where people post colors they find. archived and collected into a website
a game made from the translation of its description, for the i'm hungry game jam
Vous contrôlez un petit rennes qui doit attraper le plus de nourriture possible, il s'agit de pain et de mûres. Plus vous attrapez de, plus la nourriture va vite et plus il est compliqué de l'attraper. En haut à droite, vous voyez qu'il y a votre tableau de bord, chaque aliment pêché vaut un point. Et en haut à gauche, il y a un panneau qui vous montre combien d'aliments vous n'avez pas attrapés. Attention ! au bout d'une dizaine d'aliments non attrapés vous perdez et le jeu affiche alors « GAME OVER ! », alors il faut appuyer sur enter pour recommencer.
Les commandes sont : la flèche droite pour se déplacer vers la droite, la flèche gauche pour se déplacer vers la gauche et la flèche vers le haut pour sauter. C'est si simple !
a collection of microgames made with the paradise game making community to commemorate 100 users on the discord. its very hard to make 100 games, but we might as well try. made coin scratching game with brin.
a collection of writing and art done by/with the game making community of paradise, i wrote the skate games essay and helped edit some of the other essays.
run & jump around a giant imponderable world with affecting characters at first alone in pondlife: discone (a videogame)
dadada
---
The goal of DaDaDa is to create a card game based experience that teaches players how to intuitively and collaboratively create a new language, and then successfully practice the created language to communicate new and interesting concepts to each other. DaDaDa aims to show a player how, after 10 minutes, "bipdif" can mean sun, "bipdifzoop" can mean beach, and somehow it all makes sense. Our hope is to cultivate this engaging, unique, and deep moment of ideation in players across a wide spectrum by packaging the game in an approachable and fun format.
game made for a gamejam with a gamefeel study group where we first spent an hour exploring the feel of real bananas, squishing, smacking, eating, twisting, &c and then made a game based on the feeling over the next meeting (try finding who didn't squish bananas)
Ram Rush is a two-player real-time game where you play as two rams trying to headbutt each other off a mountain. Your ram honor is on the line, so add chips to the battle lane until one of you falls to your doom. Ready, set, GO-AT!
made a new webpage everyday for 40 days
event at local new york city bar displaying multiple games related to valentines day
a series of events for playing and exploring folk games in public
a funny little website about strolling through a park in a post internet world
Vela
---
a moody game about navigating a maze with a sensitive candle. inspired by the candle scene in Tarkovsky's the mirror
Bruxa
---
a local multiplayer control swapping skate like!
vertex paintings
---
digital paintings made by using vertex color painting on a triangular mesh. a very fun technique thaught by chris makris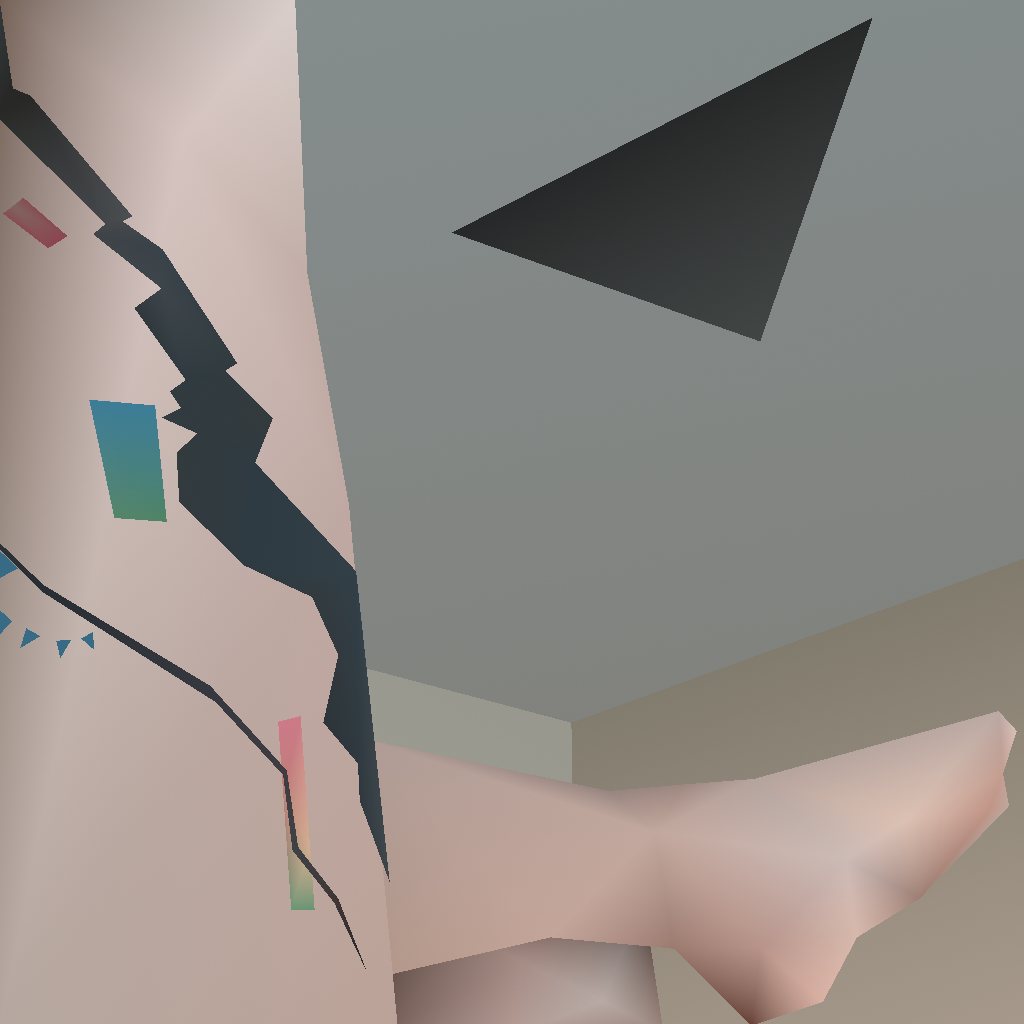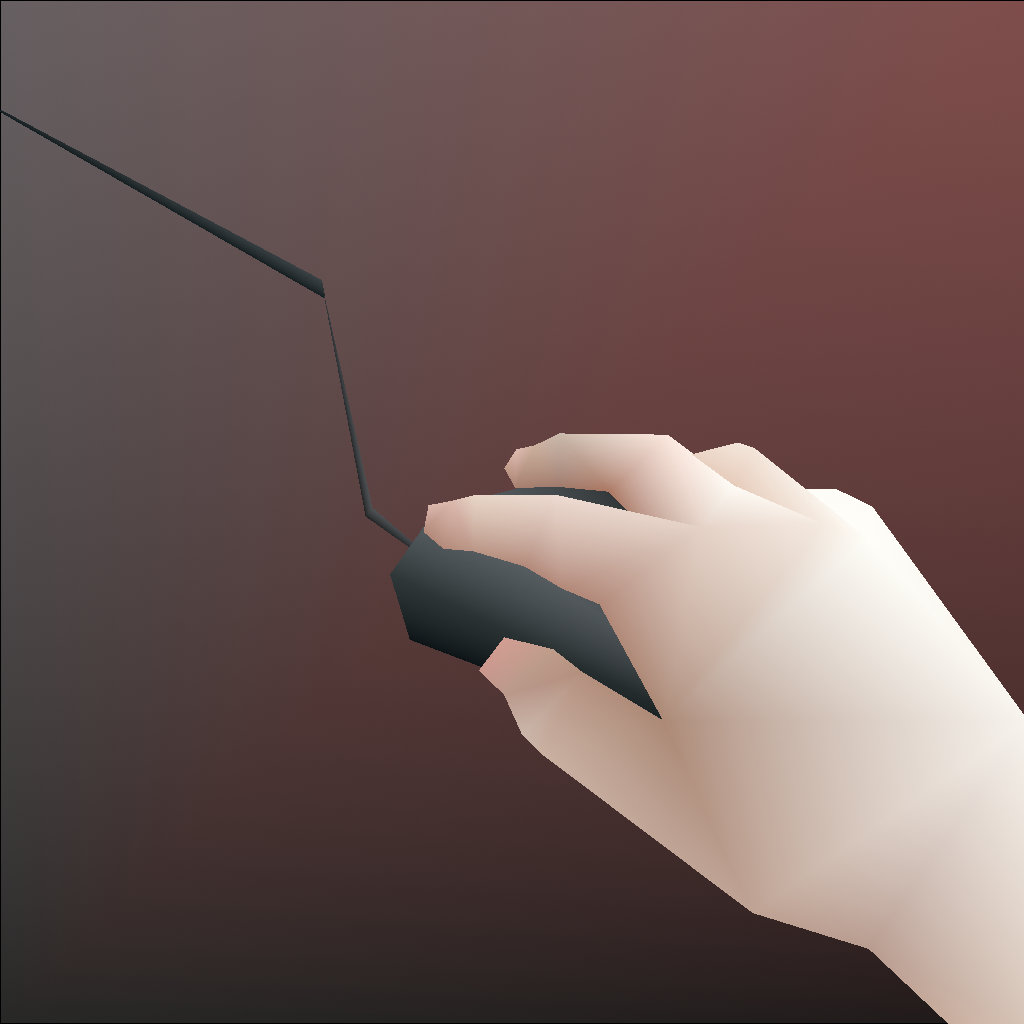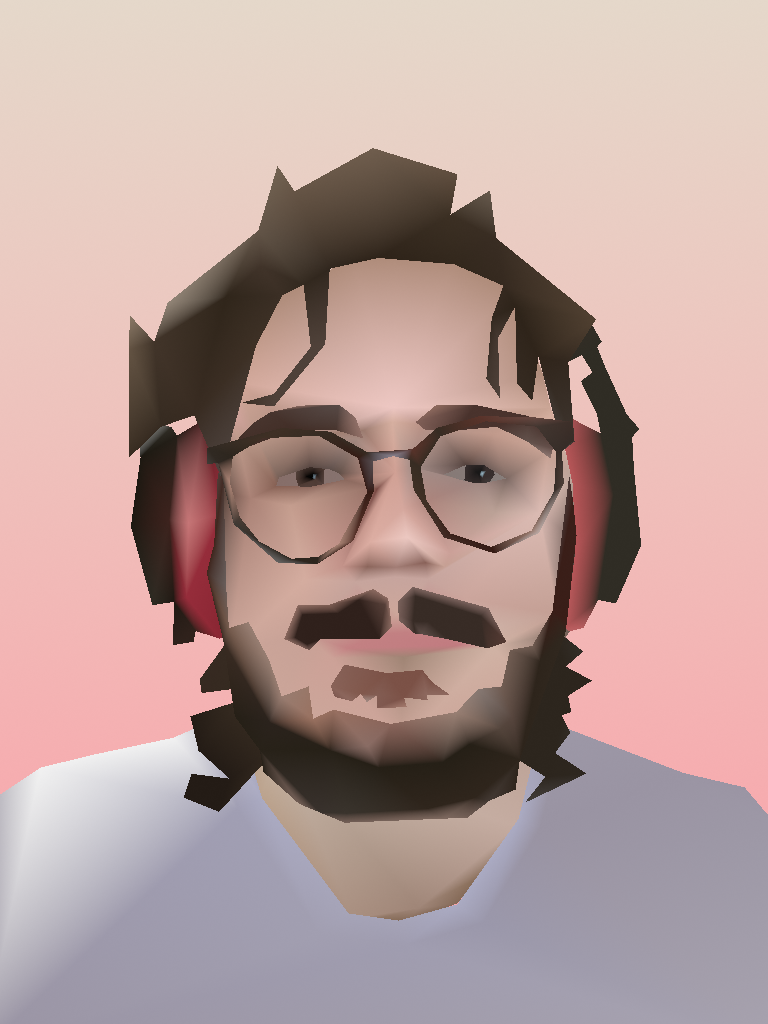 13 weeks of making game prototypes. highlights include sysiphean mario golfing, some plunderludics, a sensual controller game and recovering the long lost Balrog The Frog DSi arcade game...
hugkin
---
a card game about taking care of your creatures, trading them with your friends, receiving and making marks and letting go. blending the lines between collectable, role playing and memento.
here are my current hugkin: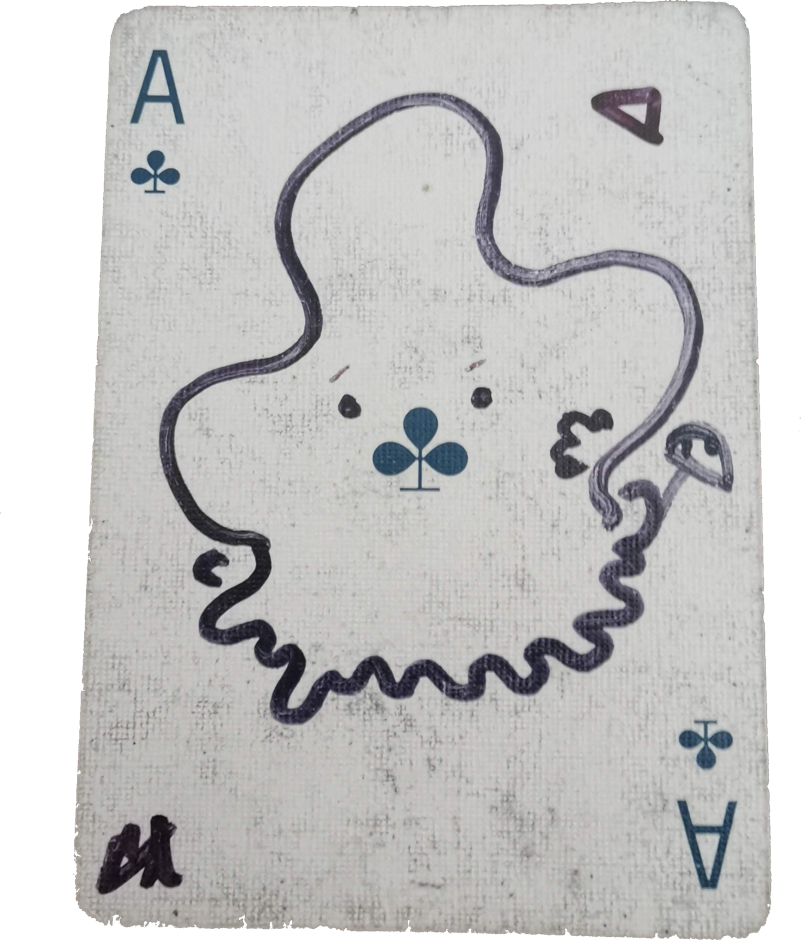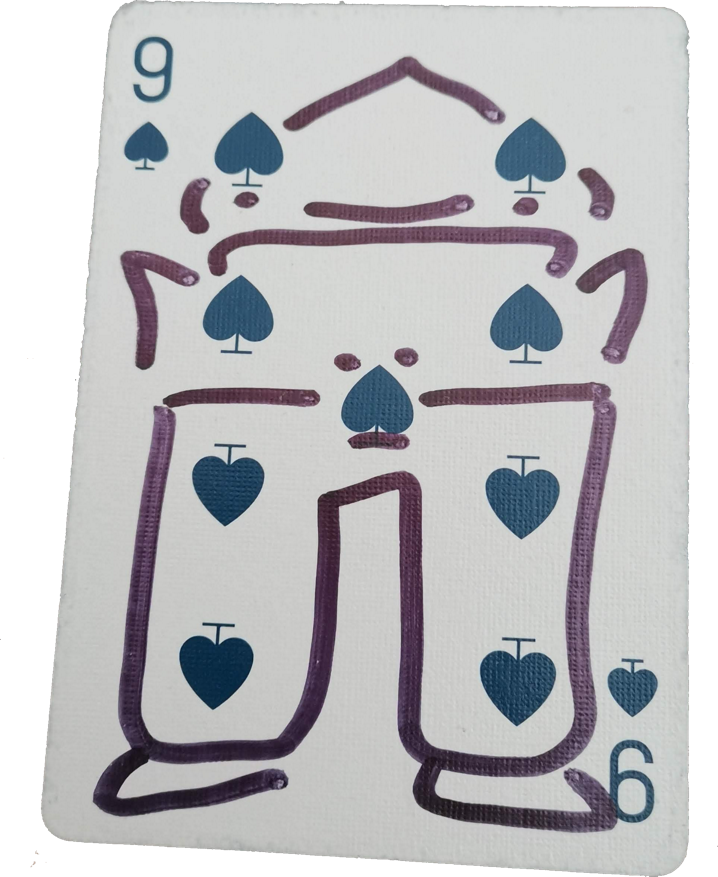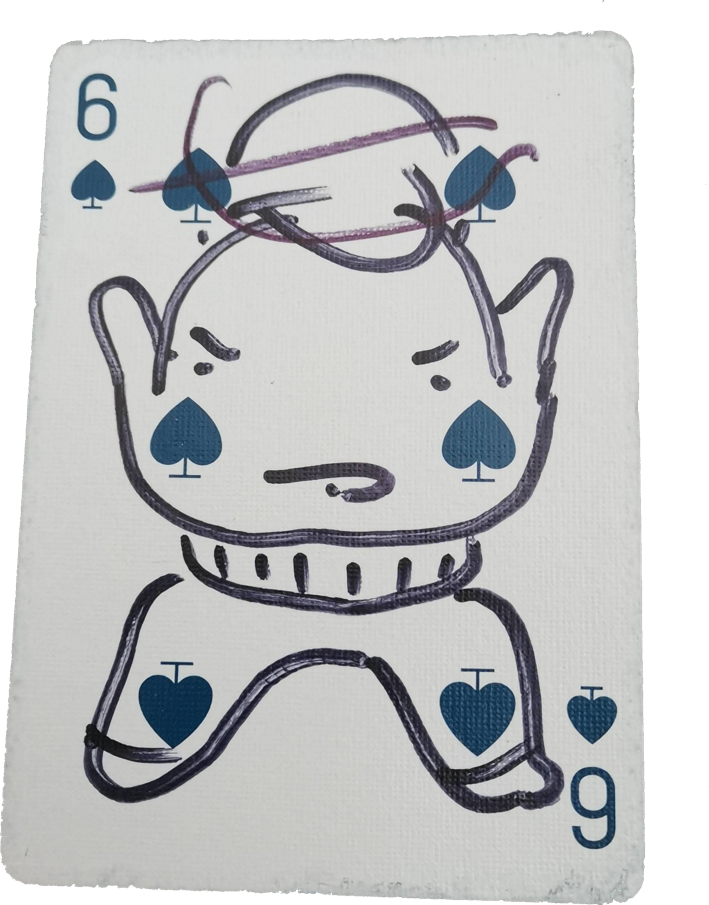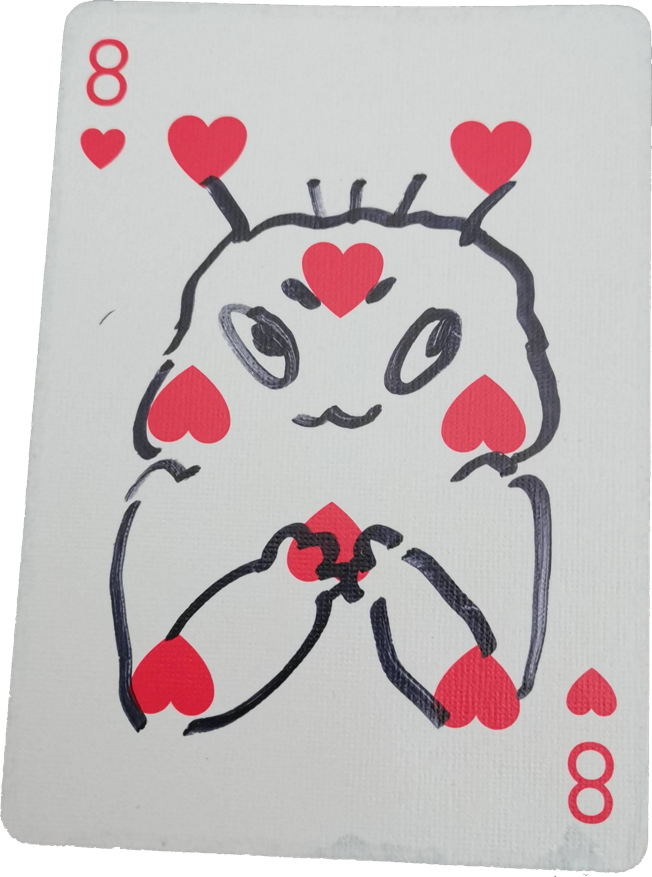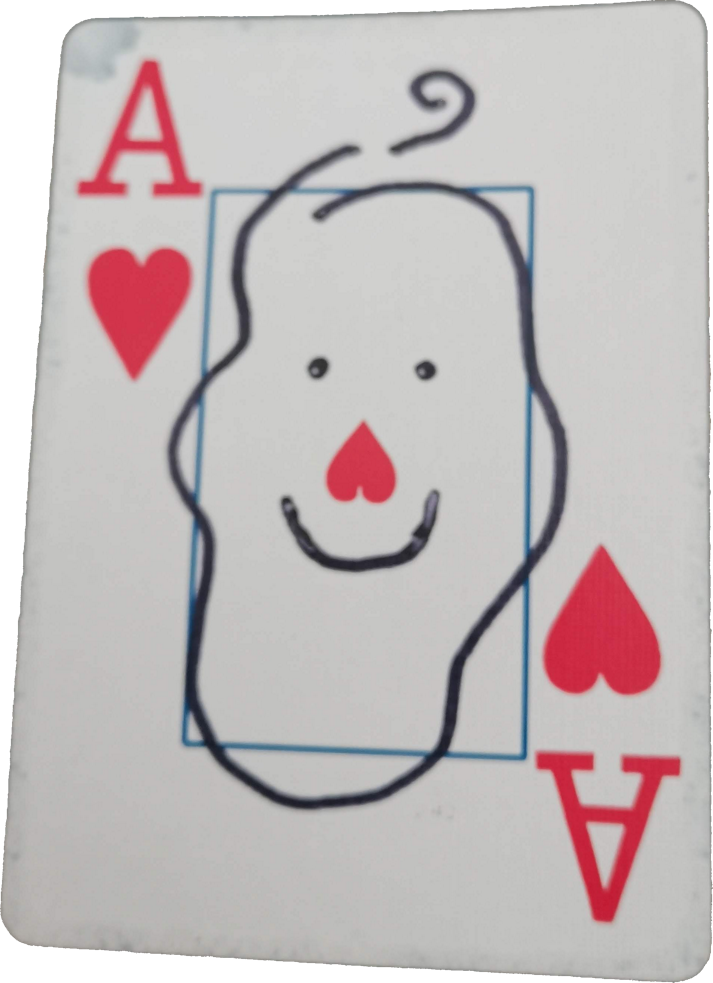 second 8-episode season of our weekly 4-hour gamejam stream (see cacadores de jam season 1, 2020)
first 8-episode season of our weekly 4-hour gamejam stream. every week, me kosha, lama and sometime guests would find a gamejam that was happening on itch.io and submit a game to it made on stream. as a bonus end of season show, we did a weekend long session polishing one of the games, super altinha soccer
pesujo TV
---
a twitch stream variety collective focused on alternative art making.
online multiplayer physics based dog park simulation. every player has a dog that behaved by itself, wanting to interact with balls, other dogs and other players in the world. we hope your leash is working well if you want to go anywhere.
I made this game 20 minutes before LD jam submission time because for some reason I felt like I should
---
In this campy, theatrical, romantic comedy, play as the Hero, recruited to defeat Godzilla! Take his shopping list, get him gifts, make friends, and set up the townsfolk! Maybe even you will fall in love!!
You just found this a visual novel I made based on Italo Calvino's if on a Winter's Night a traveler. If you know that book, you might already know the following spoilers: the text will be very meta and probably be interspersed between moments of "you", as a character reading it and short experimental texts in multiple narratives. Eventually I wish to implement a way so you can skip to the chapter you want to, just as in a real book.
Re: Imagine the Character
---
a videogame about how imagination is the most powerful game mechanic
a game about how narrative can explode from a single word
a game where you teach blood vessels, one at a time, to move around the body to give oxigen to the parts that need it
natureza morta
---
a painting i think turned out pretty good. made me certain that i can do it, and that painting is mostly a lot of work. trace trace trace.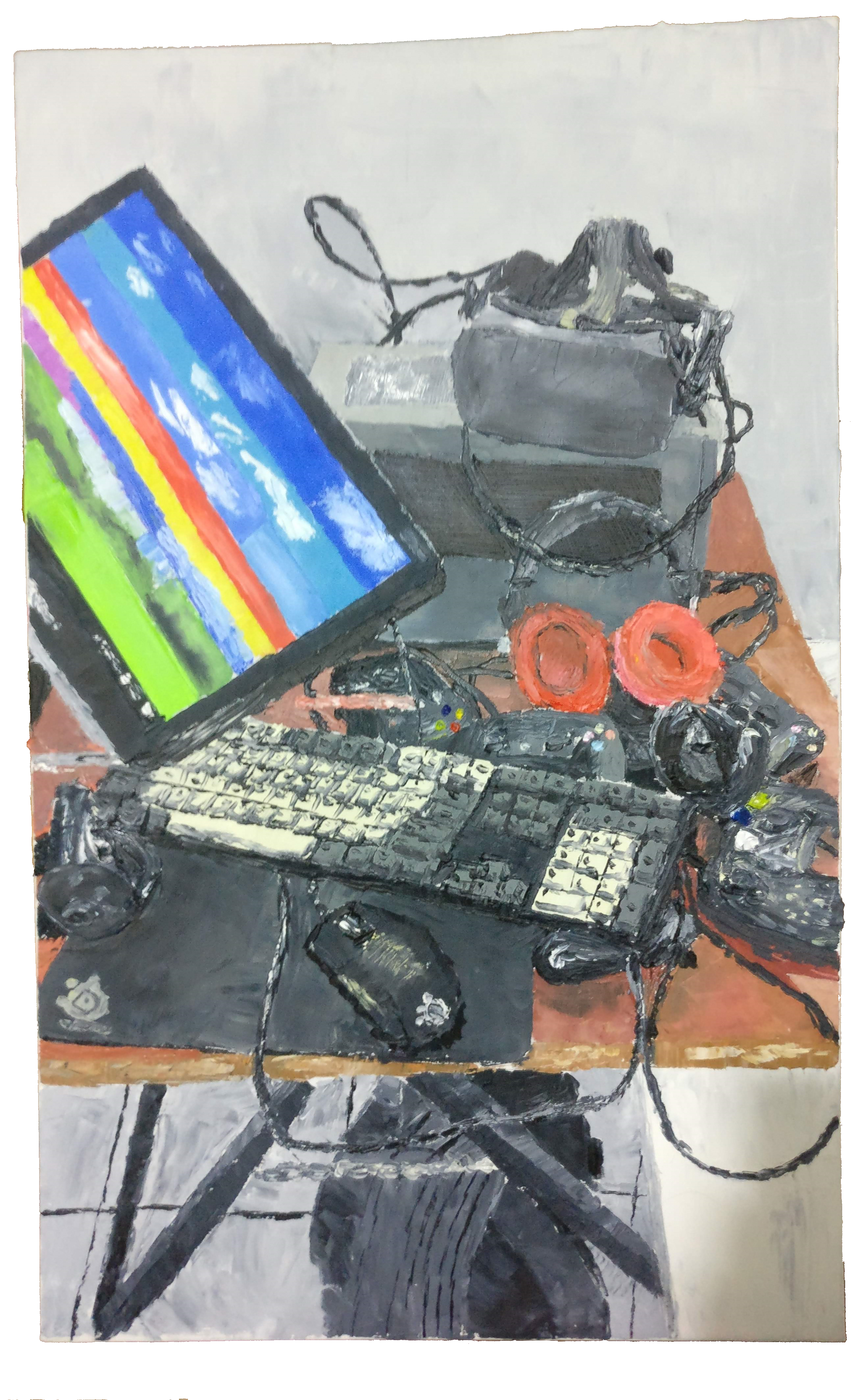 game i made for ludum dare 43, just for the sake of doing something
a short intro video made for brasilia's 7th international short movie festival
Jogo De Luta Ultra Realista Para Fliperamas
---
the most realistic fighting game i know of
Jogo De Fazer Highscore Altamente Competitivo
---
the most cutthroat competitive arcade game i know of
Player Alone Battlegrounds
---
an infinite exquisite corpse inspired panel, that grows in all directions
my first ever ludum dare, 33, a local multiplayer almost coop game, where one of the players know they are the monster and have to work against the group, but without being killed themselves
the first game i've ever made, with XNA, long lost to switching computers, but i might try recovering it someday
powerpoints animations
---
powerpoint animations I made in 2004, the first videogame adjacent content I remember to have made
being born
---
i don't really remember, but i guess it was hard