----- a good game design
=)
I am mut, pronounced as moochi. (click to hear correct pronunciation if you care)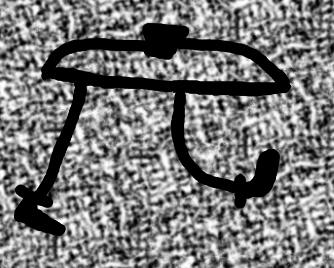 hello (possible) friend, this is my webpage
i am looking for freelance work,
contact me
asap, you don't wanna miss out
projects
2022
00 pondlife: discone (a videogame)
01 dadada
02 oooh banana (for bananajam 2022)
03 ram rush
04 tododia
2021
00 dumpling.love
01 Bruxa
02 vertex paintings
03 game a week
04 hugkin
05 cacadores de jam season 2
2020
00 Vela
01 pesujo TV
02 cacadores de jam season 1
03 New Froggington On-Leash Recreation Area
04 I made this game 20 minutes before LD jam submission time because for some reason I felt like I should
05 Summer All the Year Round
06 visual novelties
07 Out of Ctrl
08 Re: Imagine the Character
2019
00 Stumbling Upon Meaning in an Old Town Abandoned to its Fate
01 Alien
02 Bolcano
03 Cowboy
04 Avida
05 HOME
2018
00 vinheta curta brasilia
01 natureza morta
02 My game's title here
03 Sabado Prime
04 Jogo De Luta Ultra Realista Para Fliperamas
05 Jogo De Fazer Highscore Altamente Competitivo
06 Brincadeira
07 Terra Nova
08 Samsara
09 FOFA 2018
10 Player Alone Battlegrounds
11 Ampulheta
12 Infinite Panel
13 Good Vibes
2017
00 balltris
01 Poke Mongo
02 Balltris
03 Crescimento
04 Arvores
05 SubWars
2016
00 Revolution 10
01 Monocular Rift
02 DDD1440
2015
2014
2004
00 powerpoints animations
1995
---
run & jump around a giant imponderable world with affecting characters at first alone in pondlife: discone (a videogame)
dadada
---
The goal of DaDaDa is to create a card game based experience that teaches players how to intuitively and collaboratively create a new language, and then successfully practice the created language to communicate new and interesting concepts to each other. DaDaDa aims to show a player how, after 10 minutes, "bipdif" can mean sun, "bipdifzoop" can mean beach, and somehow it all makes sense. Our hope is to cultivate this engaging, unique, and deep moment of ideation in players across a wide spectrum by packaging the game in an approachable and fun format.
---
game made for a gamejam with a gamefeel study group where we first spent an hour exploring the feel of real bananas, squishing, smacking, eating, twisting, &c and then made a game based on the feeling over the next meeting (try finding who didn't squish bananas)
---
Ram Rush is a two-player real-time game where you play as two rams trying to headbutt each other off a mountain. Your ram honor is on the line, so add chips to the battle lane until one of you falls to your doom. Ready, set, GO-AT!
---
making a new webpage everyday for 40 days
---
a funny little website about strolling through a park in a post internet world
Vela
---
a moody game about navigating a maze with a sensitive candle. inspired by the candle scene in Tarkovsky's the mirror
Stumbling Upon Meaning in an Old Town Abandoned to its Fate
---
a game about how narrative can explode from a single word
Bruxa
---
a local multiplayer control swapping skate like!
powerpoints animations
---
powerpoint animations I made in 2004, the first videogame adjacent content I remember to have made
vertex paintings
---
digital paintings made by using vertex color painting on a triangular mesh. a very fun technique thaught by chris makris
game a week
---
13 weeks of making a game prototype each
hugkin
---
a card game about taking care of your creatures, trading them with your friends, receiving and making marks and letting go. blending the lines between collectable, role playing and memento
pesujo TV
---
cacadores de jam season 1
---
cacadores de jam season 2
---
vinheta curta brasilia
---
a short intro video made for brasilias short movie festival 2018
New Froggington On-Leash Recreation Area
---
I made this game 20 minutes before LD jam submission time because for some reason I felt like I should
---
---
In this campy, theatrical, romantic comedy, play as the Hero, recruited to defeat Godzilla! Take his shopping list, get him gifts, make friends, and set up the townsfolk! Maybe even you will fall in love!!
---
You just found this a visual novel I made based on Italo Calvino's if on a Winter's Night a traveler. If you know that book, you might already know the following spoilers: the text will be very meta and probably be interspersed between moments of "you", as a character reading it and short experimental texts in multiple narratives. Eventually I wish to implement a way so you can skip to the chapter you want to, just as in a real book.
Out of Ctrl
---
Re: Imagine the Character
---
a videogame about how imagination is the most powerful game mechanic
Alien
---
Bolcano
---
Cowboy
---
Avida
---
HOME
---
natureza morta
---
one of the better paintings I've ever painted
My game's title here
---
Sabado Prime
---
Jogo De Luta Ultra Realista Para Fliperamas
---
the most realistic fighting game i know of
Jogo De Fazer Highscore Altamente Competitivo
---
the most cutthroat competitive arcade game i know of
Brincadeira
---
Terra Nova
---
Samsara
---
FOFA 2018
---
Player Alone Battlegrounds
---
Ampulheta
---
---
an infinite exquisite corpse inspired panel, that grows in all directions
Good Vibes
---
balltris
---
Poke Mongo
---
Balltris
---
Crescimento
---
Arvores
---
SubWars
---
Revolution 10
---
Monocular Rift
---
DDD1440
---
Monstah Time
---
---
the first game i've ever made, with XNA
being born
---
i don't really remember, but i guess it was hard